No pattern yet, because, well, those two were made differently, I'm happiest with the construction of the black one, but they are still a bit loose, I'm thinking maybe slip on soft cuff instead of buttons.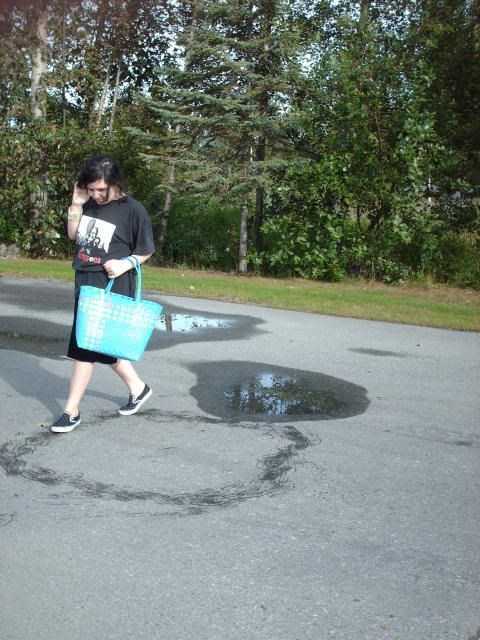 E got a gift card from Teri for her b-day, and she spent part of it on those cute Draven shoes. They were black with white polka dots, but she didn't like the white polka dots, so she colored them black with one of the giant sized sharpies. She also loves puddles. She was enjoying her footprints.


Clip in hair beads. The instructions will be posted for TLAP Day.

We did, what is rapidly becoming the Saturday ritual. We hopped on a bus, and went to do crafts then had lunch after. After that, since we are soo crunched right now, we walked over to the mall and hung out in the library a bit. Much fun!!